Life-Giving Faith – Defiant Hope – Generous Love
What is Commitment for Life?
We are the United Reformed Church's global justice programme. We enable local congregations to pray, advocate and take action for the most vulnerable people. By linking with the poorest regions, you can make a real difference.
What happens when your church joins?
You choose which region to support. You'll receive updates and resources about your region. Commitment for Life links you to one of four regions: • Bangladesh
• Central America (Honduras, El Salvador, Nicaragua and Guatemala)
Christ Church support 
Israel and the occupied Palestinian territory  as well as Zimbabwe
To read the latest Moving Stories
click the link below
Through Commitment for Life local congregations can participate in actions for justice around the world. Commitment for Life belongs to every congregation. Many choose to support one or more region through prayer, learning, advocacy, and action for justice.
Our partners are Christian Aid and Global Justice Now. Our four partner regions are Bangladesh, Zimbabwe, Israel and the Occupied Palestinian Territories, and Central America (Honduras, El Salvador, Nicaragua and Guatamala).
To read the latest Moving Stories
click the link below
About Us
We are a global movement of people, churches and local organisations. We are the changemakers, the peacemakers, the mighty of heart.
Everyone is equal in the sight of God. For over 75 years, this truth has inspired us to stand together in solidarity with our most marginalised global neighbours, of all faiths and none.  
Poverty is an outrage against humanity. It robs people of their dignity and lets injustice thrive. 
We seek to eradicate extreme poverty by tackling its root causes. Together with people living in poverty, we amplify our voices to speak truth to power and create lasting change. 
VACCINE JUSTICE
The URC together with Christian Aid have launched a campaing to give thanks for our vaccines and have partnered up to give back to communities in need. 
URC APPEAL UPDATE:
Thank you to the many generous givers who helped us reach our initial target of £5000 so quickly. However, Christian Aid tells us that the need is great, and if we were to raise more, they can reach more people.
Given the very serious and ongoing nature of the crisis, we have decided to increase the appeal target to £10 000. Thank you for your incredible generosity!
Here at the United Reformed Church, as more of our family, friends, and neighbours receive their vaccine, we are both joyful and relieved. But we are aware that many communities around the world are suffering and don't have access to vaccines. And many of them lack the basics they need to protect themselves like clean water for handwashing.
As you or a family member is protected, please give to help protect those who don't have access to vaccines.
This appeal was initiated by the United Reformed Church in support of Christian Aid's work. All donations will support Christian Aid's response to the coronavirus pandemic in affected communities around the world, including our Commitment for Life partner regions.
Together with our supporters and partners, we aim:
to expose poverty throughout the world
to help in practical ways to end it
to highlight, challenge and change the structures and systems that favour the rich and powerful over the poor and marginalised.
We believe in life before death
We seek to follow the teaching of Jesus Christ, who commanded his followers to love their neighbour and work for a better world. 
We stand with the most vulnerable and excluded people of the world – both in times of crisis and for the longer term. We give people survival essentials when they are without shelter or refuge, and help them find the strength and resources they need to flourish and protect themselves from shocks and disasters. 
We support people to stand up for their rights and to build stable, secure lives they can enjoy living.
We're part of a global movement for change
Together, we have great influence and impact. We want people to pray with us, to act, to give and to get involved with us in a variety of ways. 
We work to educate and mobilise people from all kinds of backgrounds to build a movement that can change the course of history and bring social justice to all.
We campaign to ensure a more equal division of power in the world, promoting the rights and voices of women and girls – and anyone discriminated against because of who they are. 
We push our political leaders to tackle climate change and tax dodging – which hit the poorest the hardest – and for our society to welcome those who have been forced to flee their homes overseas. 
About Us
We are a democratic social justice organisation working as part of a global movement to challenge the powerful and create a more just and equal world. We mobilise people in the UK for change, and act in solidarity with those fighting injustice, particularly in the global south.
Drop the patents. End vaccine apartheid' beamed onto UK pharma lobby head office as figures including Bernie Sanders and Graça Machel, Nelson Mandela's widow, demand fairer access to vaccines
Head of UNAIDs compares pharma's covid-response to AIDs crisis
UK risks complicity in "historic failure" that could cost countless more lives if it fails to act, campaigners warn
Projections on Association of the British Pharmaceutical Industry. Full resolution images: https://flickr.com/photos/wdm/albums/72157718601908186
Pharmaceutical companies are under fresh pressure to unlock vaccines for low and middle income countries, as the world marks one year from the World Health Organization's (WHO) declaration of the coronavirus pandemic.
US Senator Bernie Sanders and Democrat firebrand Rep. Jan Schakowsky joined leaders from the UN, South Africa, Indonesia, Colombia and the UK calling on pharma giants to stop standing in the way of measures to increase global production on the Covid-19 vaccine at an online rally last tonight.
The UK has a "golden opportunity" to pressure pharmaceutical companies to change course at this week's World Trade Organisation (WTO) meeting, but risks a "historic failure" that could cost countless more lives if it doesn't act, campaigners have warned.
'Drop the patents. End Vaccine Apartheid' and 'People's vaccine, not profit vaccine' were beamed onto the London office of the UK pharma lobby, the Association of the British Pharmaceutical Industry (ABPI), in a protest organised by Global Justice Now.
It comes amid a battle at the WTO to suspend intellectual property on Covid-19 vaccines, spearheaded by India and South Africa. The move could rapidly increase vaccine production by suspending patents on all Covid-19 vaccines during the pandemic and allowing a global expansion of manufacturing.
While rich countries like the UK have started rapidly vaccinating their populations, not a single dose had been administered in 130 poorer countries by mid-February. It's estimated that nearly half of countries won't have widespread vaccination until 2023.
Winnie Byanyima, the head of the United Nations joint programme on AIDS (UNAIDS), told the rally communities fighting AIDS "know the cost in lives when life-saving medicine is held up by patents and a refusal to share know-how – by the profits before lives and everything else."
Graça Machel, former freedom fighter and former first Education Minister of Mozambique, and the Archbishop of Cape Town, who has compared vaccine disparity to apartheid South Africa, joined the call for a "people's vaccine" – a publicly owned vaccine made rapidly available to all.
Caroline Lucas MP, former leader of the UK Green Party, condemned Boris Johnson's lacklustre commitments to donate a small number of excess vaccines as insufficient.
The rally was organised by the People's Vaccine Alliance, a coalition of campaign groups including Global Justice Now, UNAIDS, Oxfam, Amnesty International, and ActionAid.
Ahead of the rally, Nick Dearden, Director of Global Justice Now, said:
"After one year and more than two million deaths, there is finally a glimmer of hope that this pandemic might end. But it's nothing short of obscene that the richest countries in the world are pulling the ladder up behind them as they vaccinate their own populations.

"Big pharma companies are refusing to share the recipes for the jabs, restricting production to their own supply chains and delaying the end of this deadly pandemic. We have the capacity to rapidly roll out vaccines across the world, but factories are lying idle because governments like ours are putting corporate profits ahead of the lives of people across the world.

"We have a golden opportunity to change course. If we don't, we'll be complicit in a historic failure that will cost countless more lives."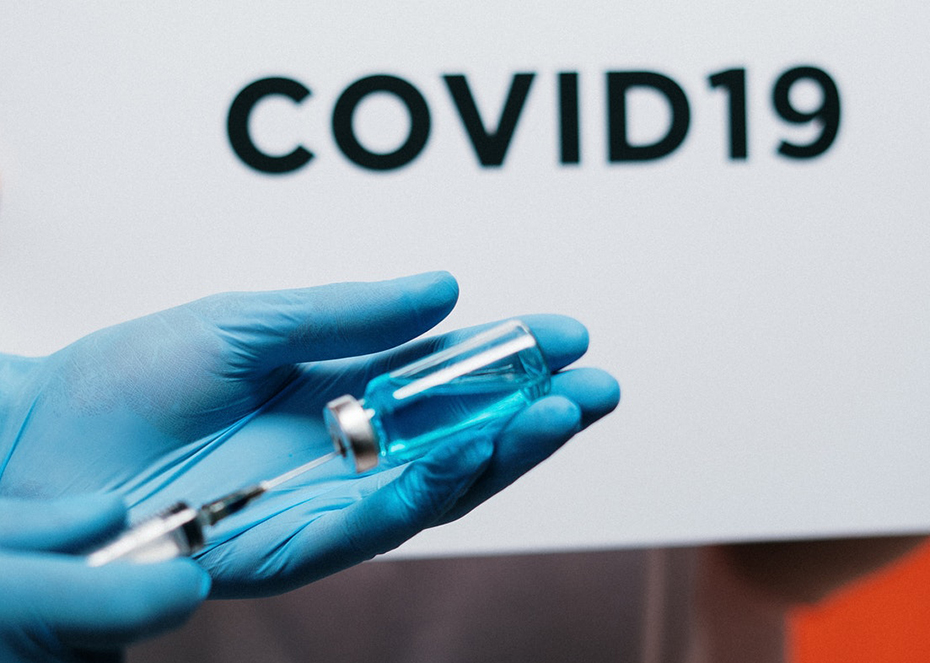 You can take Action
Please consider using your social media to highlight #peoplesvaccine
You can take Action
Please add your voice to the growing numbers standing up to be coutned on this important issueand consider the signing the petition
To: CEOs of Pfizer/BioNTech, Moderna, AstraZeneca, Johnson & Johnson, GSK/Sanofi, Novovax and Valneva
We call on you to urgently lift the patents on lifesaving Covid-19 vaccines and treatments, and share the technological knowledge openly and freely, so that the whole world can get vaccinated at an affordable cost.