ONLINE WORSHIP AT CHRIST CHURCH
 Join our services via Zoom or follow the service live on YouTube
Experience Christ Church live, wherever you are
Most Recent YOuTube Service
Join us live for worship YouTube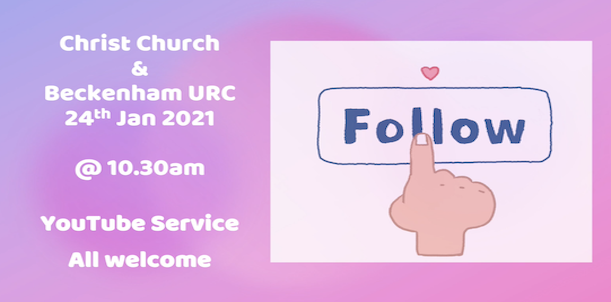 We live stream each of our services on YouTube at 10.30am on Sunday. You can watch the service as it happens by connecting to our YouTube Channel.
If you want to interact with the service, you will be able to do so by putting comments in the chat. You will also be able to read the comments made by others.
You are welcome to join the after church coffee and chat on Zoom, where you will be able to see and talk to other members of the congregation.
You can visit our YouTube Channel at any time to watch recordings of all our past services, sermons, music videos, tutorials, Christian seasonal video's, Solace and Taize monthly services.
Sunday Service starts in ...
Join us live for worship on Zoom
As a general rule, we hold two services a month on Zoom.
The beauty of Zoom is that you are joining the service as a full participant, rather than 'listening in' to a service.
The difference is all about the level of interactivity you can enjoy with the other worshippers and the opportunity to take part in the service if you wish. There is fellowship before and after the service, where you are able to see and talk to one another. 
Email welcome@ccpw.org.uk for your joining link.
Please be aware all Zoom services are live streamed to YouTube. Therefore, unless you turn your camera off you will may possibly be visible on YouTube.